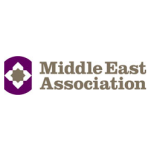 On the 16th June 2014, EAME's MD presented a seminar on the Challenges and Opportunities of Working in Iraq at the 'Opportunity Middle East' conference organised by The Middle East Association (MEA) at the International Festival for Business 2014 in Liverpool.
The conference provided expert insight into the opportunities in Energy, Infrastructure and Finance for UK companies in the Middle East and North Africa.
With Iraq in the media spotlight at present, it was an ideal opportunity to discuss the problems EAME has encountered and overcome whilst undertaking project work in Iraq as well as to describe the benefits of such project work and potential future trends. The promoted significant interest at the following networking reception.