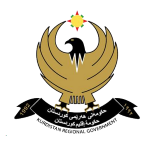 Despite the challenges currently facing the Kurdistan Region of Iraq, EAME continued its support of the Kurdistan business community by attending a round-table meeting to discuss the current political and economic situation in Kurdistan. The relative safety and security of the Kurdistan Region has allowed for solid economic progress in recent years with oil production and exports remaining stable, however, the ongoing threat from IS poses a significant challenge.
Hosted by British Expertise International and the Kurdistan Regional Government UK Representative, speakers included:
Nawal Karim, Director of Trade and Investment Relations, Kurdistan Regional Government Representation in the UK;
Charlotte Clapham, Policy Team Lead, Iraq Team, Department for International Development;
Jonathan Friedmann, Stroz Friedberg; and
Paul Bailey, Managing Director of Definitus.
EAME maintains an office in Erbil which is used to help support our international clients within the oil and gas, property development, industrial and infrastructure sectors. EAME employs a number of local staff which have been fully trained by our international consulting staff.